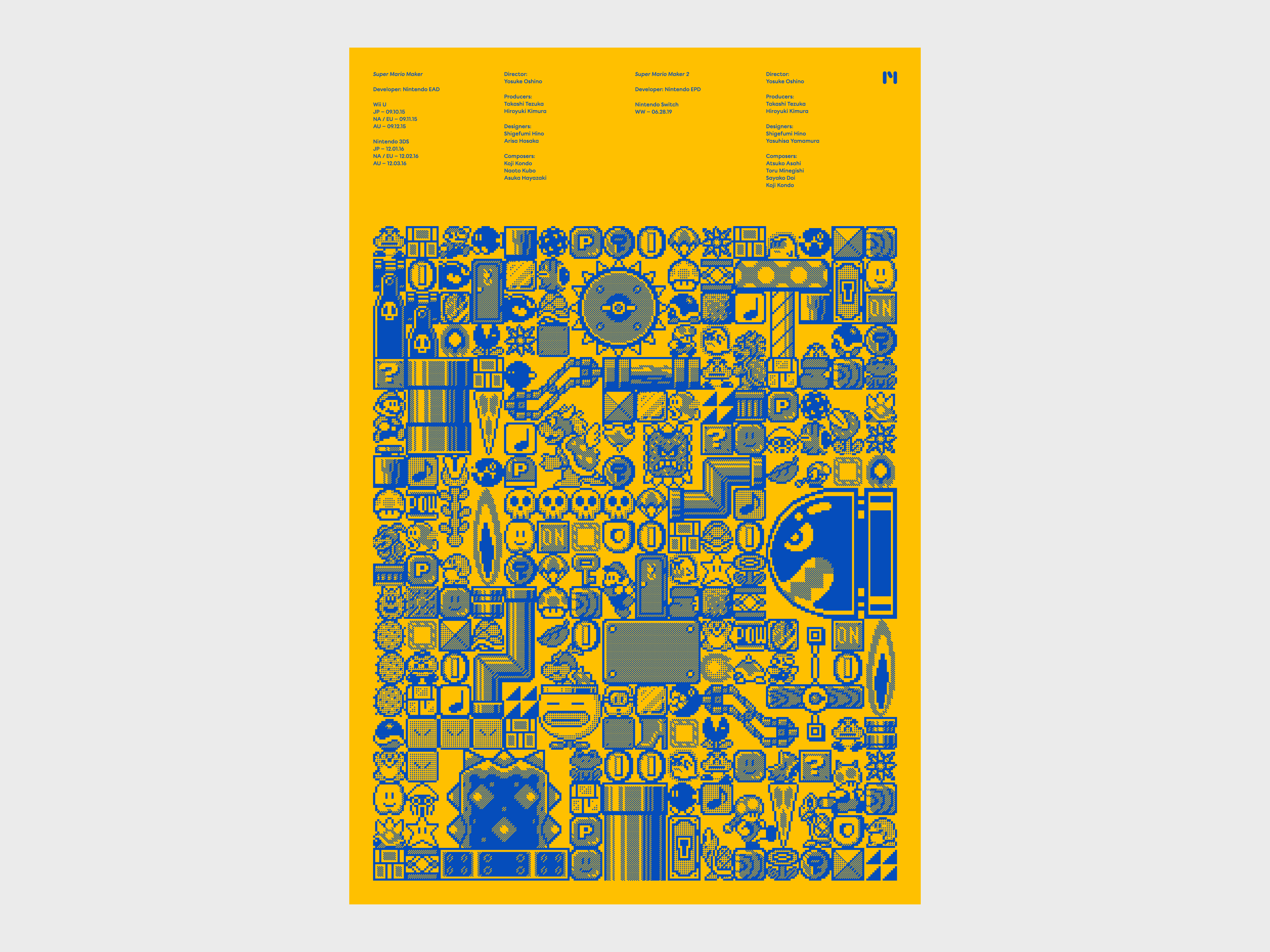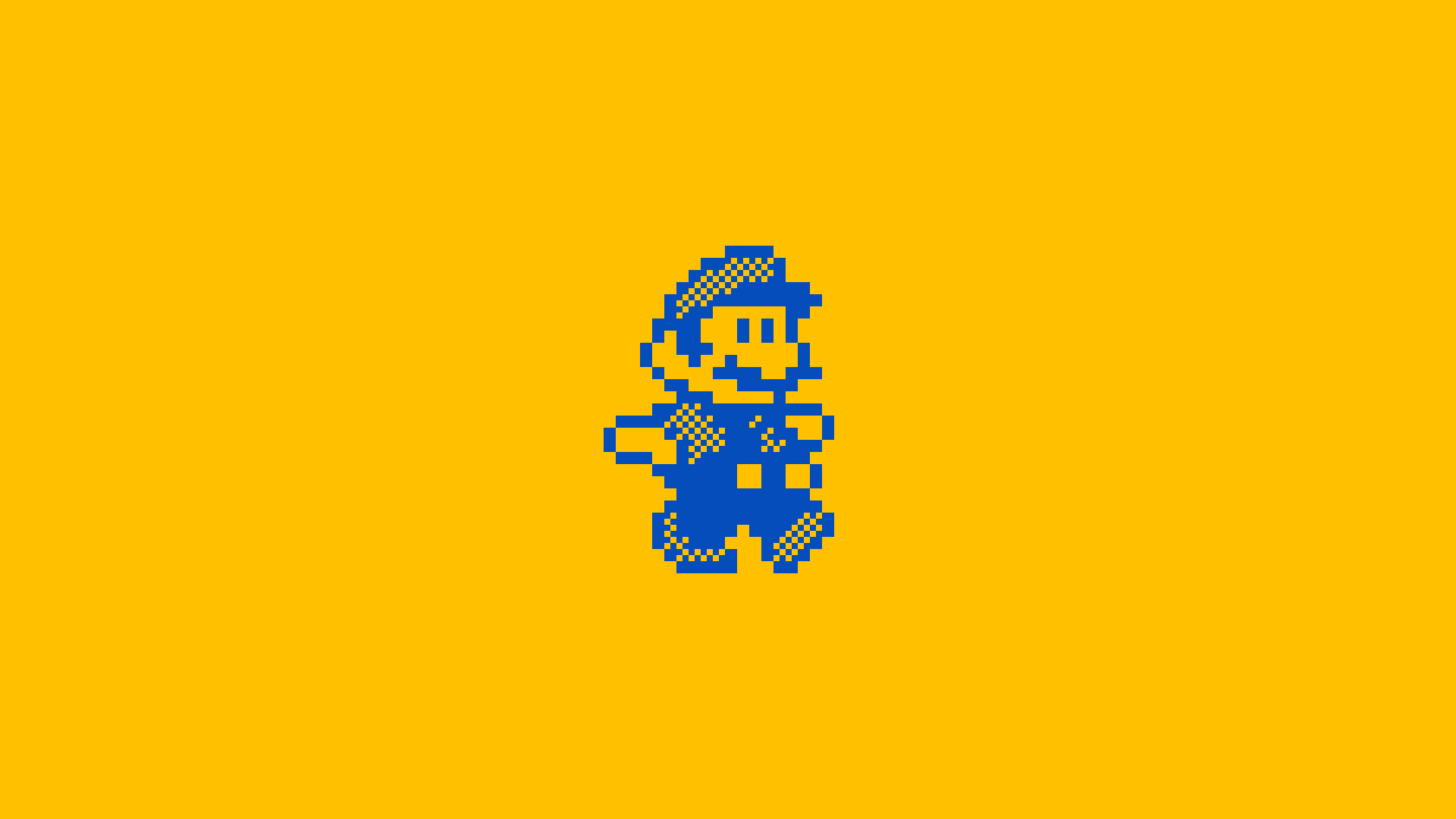 MMK–   SMB3 Poster
Large scale
Super Mario Maker
poster, released in commemoration of
Super Mario Maker 2's
completion and
Super Mario Bros.'
35th anniversary.
MMK-SMB/3 deconstructs and rebuilds a
Mario Maker
spritesheet of characters, enemies, and environmental elements.
In conjunction with
MMK-SMB
, the poster's layout mimics
Mario Maker's
creation tools: the objects are placed in the same locations on both posters, but the individual sprites change depending on the chosen 'game style' (
Super Mario Bros.
(MMK-SMB) or
Super Mario Bros. 3
(MMK-SMB3)).
Also available as a bundle with MMK-SMB3 at a reduced rate →
MMK-SMB/3 Bundle
.
24in × 36in
Edition of 32
1-color screenprint (Pantone 287U) by Vahalla Studios
G.F Colorplan Bright Red 270gsm paper
Typeset in Chromatica Medium by Polytype
Hand numbered
Printed in USA
Free domestic shipping